Thank you for over 9.3 million views of the SuccuWiki!
Banpresto Morrigan Aensland Soft Vinyl Figurine Alternate Version
From SuccuWiki - The Wiki of the Succubi

For other uses of the word Succubus, see Succubus (disambiguation).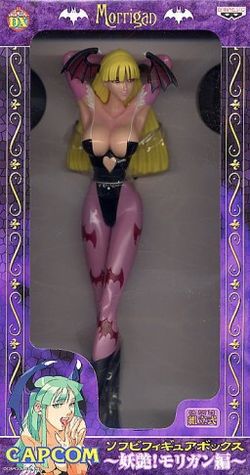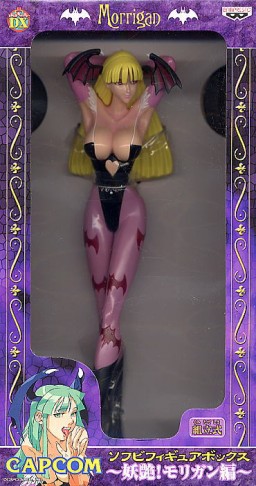 This is variant edition of a small scale PVC figurine of Morrigan Aensland by Banpresto. It is made of soft vinyl and comes as a completed figurine and is fully painted. The original version of this figurine displayed Morrigan with her correct hair colour.
Details
Manufactured by: Banpresto
Scale: Model is approximately 6 inches in height
Release Date: March 2003 (No Longer Produced)
Run: Mass Produced
Price: $15 US
Description: A soft vinyl figurine of Morrigan Aensland with yellow hair.