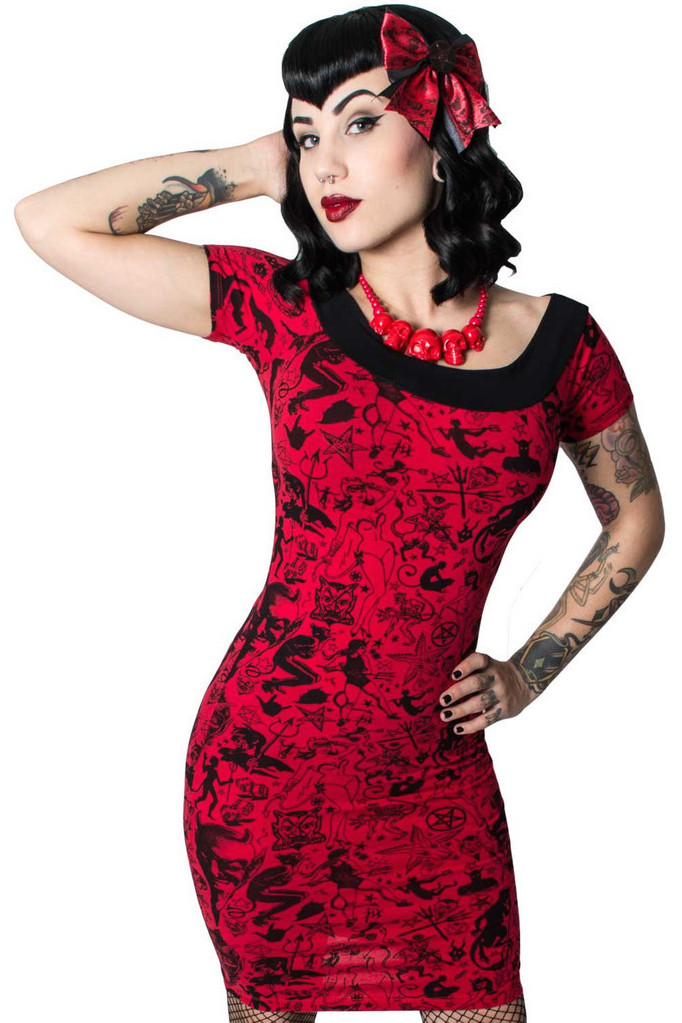 There has been talk of late about a certain Halloween Ball having a 1950s theme to it. Having pondered that for a time, considered the idea, and mulled things over a bit, I've been looking for something that might fit the bill… This might be something to consider I think.
This is called the Devil Made Me Do It Pencil Dress snd it consists of the dress alone and nothing else. I found it on a single site for $40 US.
I do rather like the dress, and I will admit that a lot has to do with the model, the necklace, bow, and her hair. The combination really looks nice and I think it really works together extremely well.
The pattern on the dress itself I think isn't over the top or makes it look tacky. Really if someone isn't paying attention the pattern really just fades out a bit, almost becoming secondary to the dress itself.
I don't happen to have a wig, or a bow at the moment… But I will be thinking over this idea quite a lot I think…
It's good to find something that gives inspiration really…
I'll give this four out of five pitchforks.
We'll see where this takes me…
Tera