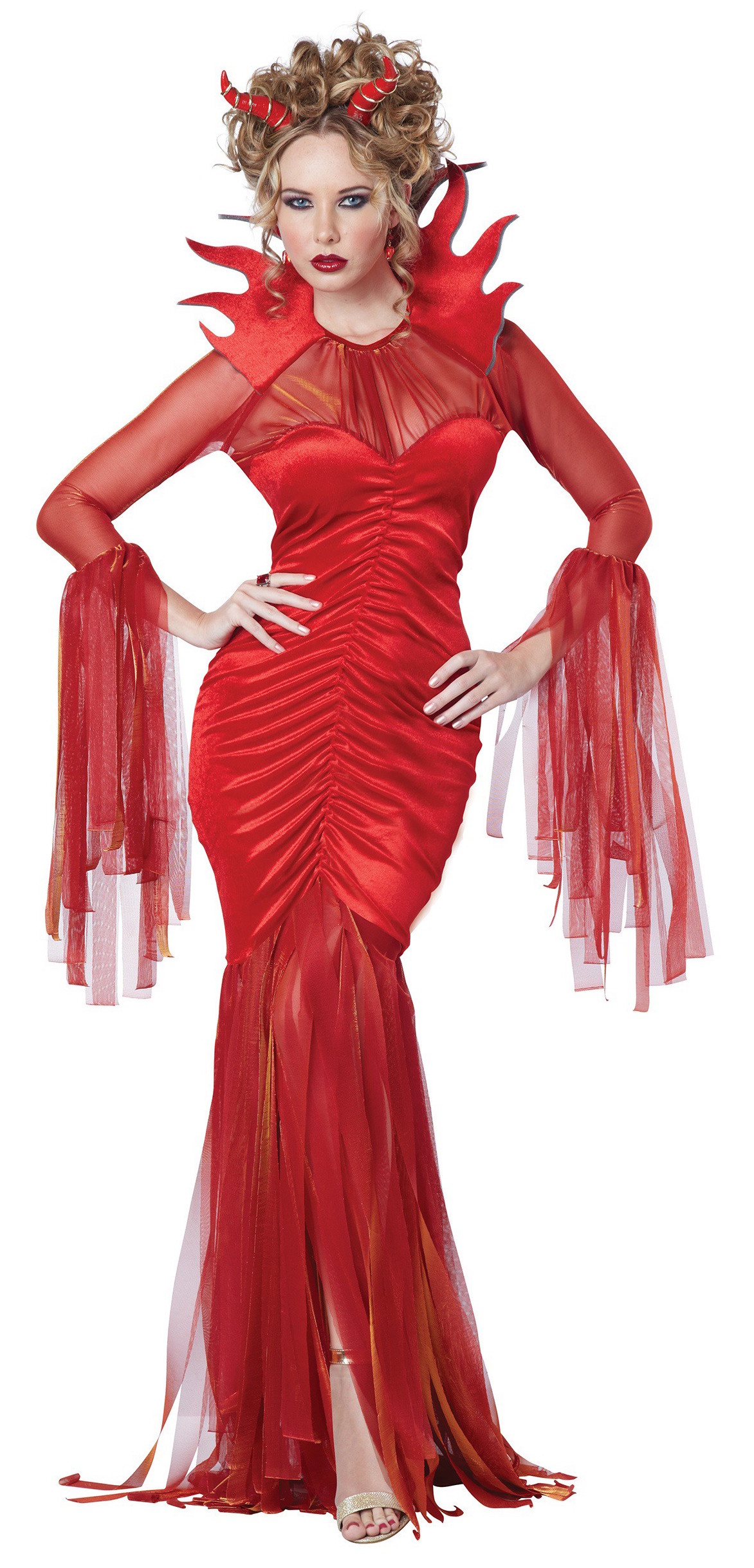 Of late I have noticed that some costumes are not trying very hard when it comes to trying to entice someone to purchase them. Sometimes that is the price, other times the look. I have rarely seen a costume where what is included in the costume is described as… costume. Short and to the point perhaps, but what does that say about the costume?
This is called the Devilish Deva Costume. It sells for about $50 US on the sites I have found it on… and really that's about all that I can say about it. The description is amazingly short and to the point in that this is described as "costume" and nothing further.
Having seen those horns, which I don't like, as a separate item, I have to assume that the costume is the dress itself. As a whole, there's really nothing to it that says "devil" or anything else really other than "tacky."
I don't really like this look at all, the collar would drive me batty. Which might be the point of it, but one never knows do they? The dress seems to be very heavy, something that I don't enjoy either. The length of the dress leaves all kinds of opportunities for tripping on one's dress and looking foolish as well.
Even if the description was the epitome of vagueness, I wouldn't consider this in the first place.
One pitchfork out of five.
Really nothing to see here, but I suppose if it was the last thing on the shelf and you could stand yourself when you looked in the mirror… maybe?
Tera