I'm sure there are a lot of gamers that know Dota2, have played it and so on. It's a game that I really know nothing about, save for what I have read on Wikipedia and so on. I found a view of the Queen of Pain, a succubus, who can be played.
If you can't see the video here on the Tale, try this link:
https://www.youtube.com/watch?v=9pURH9AyQLQ
Here's an image of the Queen of Pain, in the character setup screen as well, and I think she's interesting…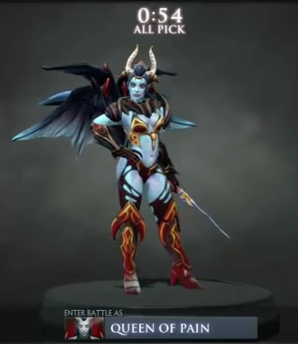 Certainly a unique look for this succubus character, I've mentioned before there aren't a lot of blue skinned succubi to be found. Her wings are rather unique, but she needs a tail in all honesty I think.
Just something a little bit different to share, even if she can't be played as succubi should be…
Tera