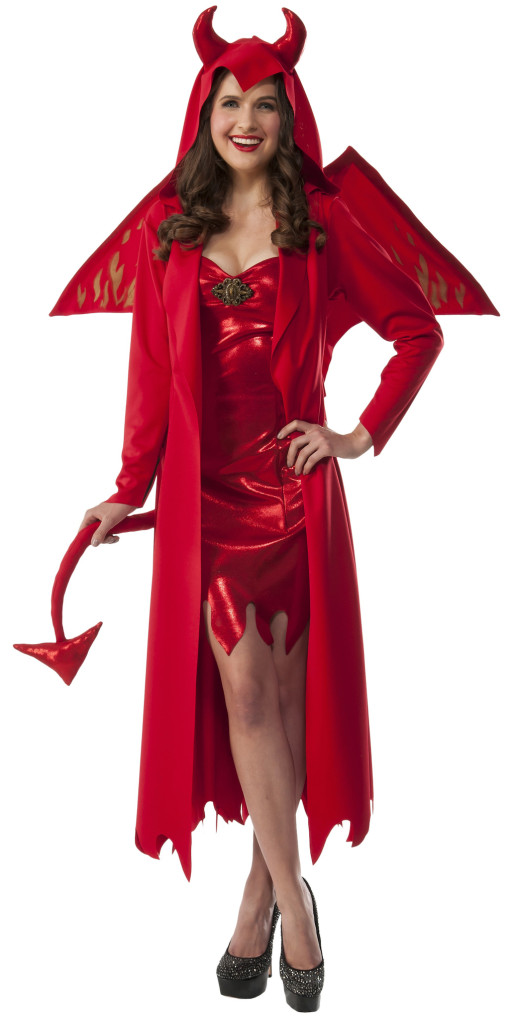 Sometimes I come across a costume in which there is something in it that I can't get out of my thoughts. It might be the look, the lack of style, or something like that. Other times it is an accessory that just looks wrong. In the case of wings, having them look like a paper airplane is something I won't get out of my mind for a long time…
This is called the Devil Temptress Costume and it comes with the dress, coat, which has an attached tail, wings and horns. The heels are not included and it sells for $45 US on the site I found this on.
The only thing about this costume that I can just tolerate is the dress, which might be at least halfway decent looking. But otherwise that tail is awful, the coast is nothing special, the horns are too fat looking, and most of all… those wings.
I think the model looks like she's wearing a paper airlines on her back and being so I just can't get that thought away from me.
I do think that the coat gives me an idea, which I might do something with however. But all else that is here just leaves me unimpressed.
One out of five pitchforks.
Paper airplanes and sexy costumes don't quite work really…
Tera